Learn French. Discover France.
Immerse yourself in a French environment in Katy, West Houston to learn the French language and discover the culture through fun classes, programs,  cultural events and workshops.
Learning French, differently
An innovative immersion-based approach to learning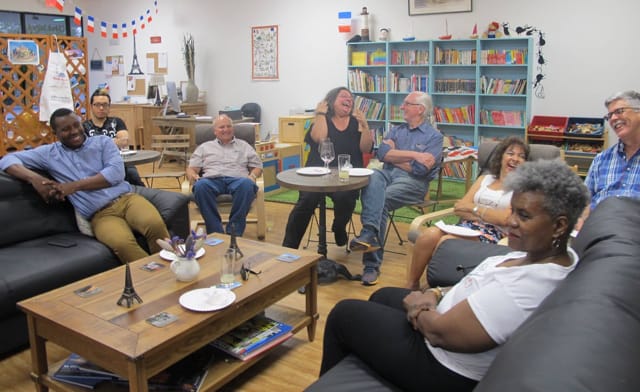 Flexible Class Format
Learn French at your own pace and never worry about missing out when life gets the best of you.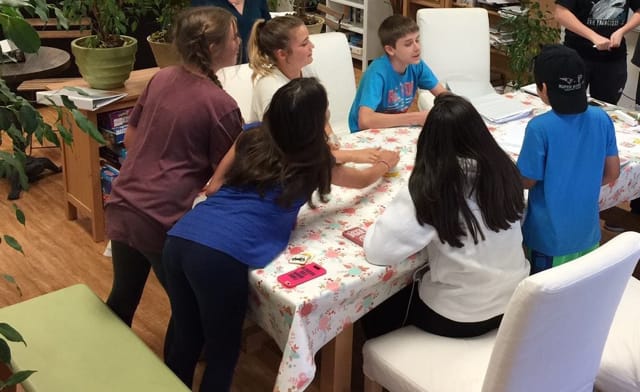 Efficient Approach
We develop a solid listening and speaking foundation first so you can truly enjoy the language right away.
Local Immersion
Learn French and discover France with workshops and events in a true cultural center here in Katy, West Houston.
CLASSES
Something fun for everyone
ACTIVITIES, GAMES
All levels
BILINGUAL
Advanced Children
If you have any interest in French culture and language, this is the place to be!
R. McDonald
Going there for classes and genuine french cultural events is almost like being in France.
R. Henley
Learning French at Bonjour & Bienvenue is my kid's favorite activity.
L. Colina
What a great place for a French class field trip! My students had a lot of fun!
E. Howell
Unlock access to online content – texts, audios, videos, recipes – all to support your linguistic and cultural journey. Download what you need on your device to learn on the go. C'est simple ! Sign up for our cultural membership today.
Learning French, The Four Ingredients to Success
Axelle's latest article on learning French more efficiently by applying four simple but very effective components necessary to anyone embarking on a linguistic journey.
The French baguette
Video with audio and tips
The simplest recipe on the internet! No measuring tool, 4 ingredients and a total preparation of less than 20 minutes. This video is free for our cultural member but can be purchased for private viewing.
DISCOVERING France in Houston
Cultural Events, Workshops, Movies, Games